My-Trac collaborates with a new COVID-19 application
November 24, 2020

Putting multimodal transport at the palm of your hand: My-TRAC project draws to a close
December 15, 2020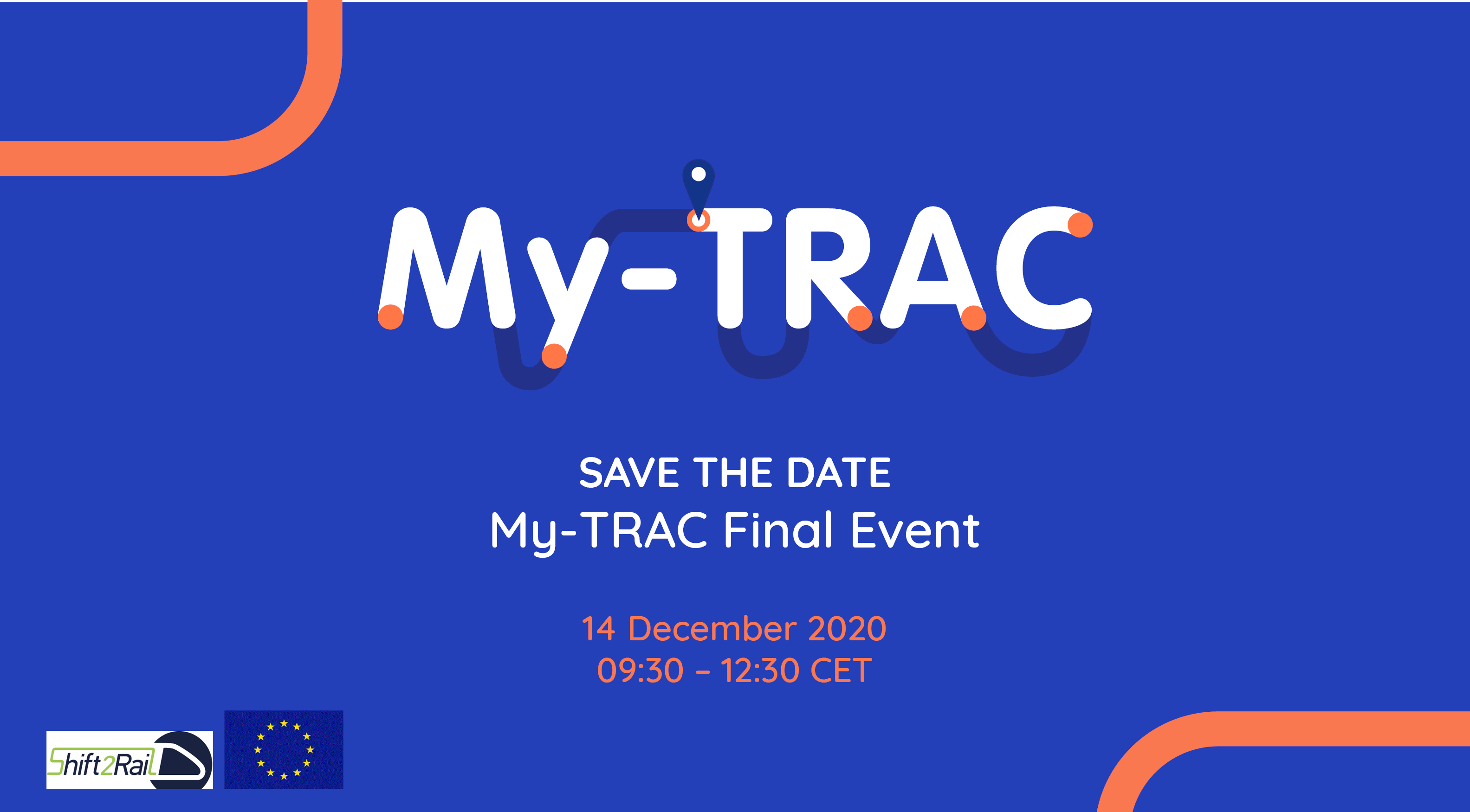 My-TRAC is happy to invite you to the Final Event, taking place on 14 December 2020 (09:30 - 12:30 CET). During the online event, participants will get to experience the functionalities of the My-TRAC application and how it has aimed to further improve seamless passenger experience in Europe.
The Final Event is organised by the Project Consortium in order to present the functionalities and the components of the My-TRAC application. "Live Demo" sessions will take place, allowing participants to be actively introduced to the complete spectrum of My-TRAC functionalities. Participants will gain a good understanding about My-TRAC's features, by interacting with the project partners.
During the Final Event, we will:

● Present and discuss My-TRAC's components (TC and operators' portal)
● Exploit the app features through "Live Demo" sessions
● Increase understanding of My-TRAC project objectives concerning user centred requirements and travellers' happiness optimization
● Present the outcomes of the project Pilot phases 1 and 2
● Foster debate on My-TRAC's findings
● Get feedback on the My-TRAC app and delivering added value to users and operators
Registration for this event is mandatory. You can register here!
You can find the agenda for the event below and via this link.
| Time | Topic | Speaker |
| --- | --- | --- |
| 09.30 | Welcome and presentation of the agenda (5min) | Josep L. Larriba-Pey - UPC |
| 09.35 | Welcome from the S2R-JU (10min) | Carlo M. Borghini - Shift2Rail JU Executive Director |
| 09.45 | Welcome from the My-TRAC Project Officer (10min) | Esther Bravo – Shift2Rail JU |
| 09.55 | Introduction to My-TRAC ecosystem: models & comparison with other apps (20min) | Ismini Stroumpou - Sparsity |
| 10.20 | WP2: User-centred behaviour & analysis – overview and relevant outcomes (15min) | Alexandros E. Papacharalampous - AETHON |